Shipping a vehicle can be a very overwhelming and time-consuming task, which is why many companies have stepped in with an aim to help ease the process. Once you contact a reliable auto shipping company near you and explain your auto shipping needs, the company will issue you with a list of their auto transport rates to help you decide whether or not their service is affordable enough to use. Also known as car shipping rate or car shipping quote, auto transport rate is simply the amount of money that auto shipping companies usually charge in order to transport or ship a vehicle from one point to another. Car shipping rates are usually arrived at after looking at a few factors.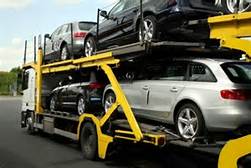 How Car Shipping Quotes Are Arrived At
As a clever and budget-conscious consignor, it is only natural that you will want to know how these companies do come up with their rates. If you understand how auto transport rates are calculated, you can easily calculate the amount of money that you expect your carrier to charge you in order to transport or ship your vehicle to where you intend it taken. In this way, you can compare your figures against the company's figures and easily detect if you have been overcharged. Here is how the rates are normally calculated;
First, it is important to note that no 2 shipments can be the same no matter what and for this reason, every shipping order is usually not treated the same. Each customer is often provided with a customized service that only fits their needs, schedules as well as budget. Your auto shipping company will calculate your car shipping quotes on an individual basis. What they charge Tom might not be the same as what they may charge you even if both of you are shipping the same type of car to the same location through the same route. However, there are certain things that carriers will look at when calculating quotes for every shipping order.
1) Where You Are Shipping from and to
The first thing that your carrier will look at is where you are shipping from and to. In fact your pickup location and destination are the 2 most important factors that will determine your overall car shipping rate. This is because the 2 factors will affect how much the carrier is going to have to spend on fuel in order to get your vehicle to its intended destination.
2) The Weight of the Vehicle
Once your carrier has determined the distance and come up with a competitive estimate, then they will look at the weight of the vehicle you are shipping. The company will charge you more for a heavier vehicle than a light vehicle reason being heavier vehicles usually cost more to ship than lighter vehicles since they reduce the fuel efficiency of the truck.
3) Weather Conditions
The third thing that carriers often take into consideration when determining auto transport rates is the weather conditions affecting the selected shipping routes. If a route is covered in snow and ice, then a client is going to be charged more. In addition, if a route is popular among other consignors, chances are high that the route will be cheaper to ship along unless it is packed. Obviously routes which have overwhelming numbers of consignors can get more expensive due to high demand and carriers often go for the highest-paying loads first.
Conclusion
When you decide to look for a reliable carrier over the Web, a simple search will spit out plenty of results of carriers offering competitive car shipping quotes. While these quotes may be based on many variables, where a customer is shipping from and to, the weight of the vehicle, as well as the weather conditions affecting the route are the most common considerations carriers usually take into account when determining car shipping rates on a case-by-case basis. In addition, how the rate is determined depends on the particular company one is dealing with. For this reason, consignors are advised to only pick companies that are known and considered reputable. Some companies take advantage of unsuspecting clients and over-charge them, knowing that many of them are completely ignorant about how these quotes are determined.